Altoona Hoist & Crane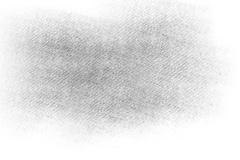 SALES--SERVICE--PARTS--ENGINEERING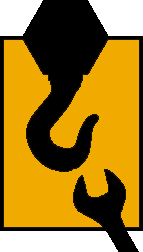 FOR SERVICE CALL, 24/7:
(814) 696-0350 or (800) 246-5982
CHALLENGER 2-POST VEHICLE LIFTS
THERE ARE MANY TYPES AND STYLES OF VEHICLE LIFTS TO CHOOSE FROM
Call us today so we can help you decide which Vehicle Lift is right for you
Click on any of the images below to download a brochure
Light and Heavy Duty 2 Post Car Lifts and Truck Lifts
Challenger Lifts offers two post lifts in 10,000 lb. capacities that accommodate 100% of the top 20 selling vehicles! Expand your service offering and increase your revenue potential with a Challenger Lifts two post car lift. These can accommodate just about anything that comes in for service - cars, trucks, vans and SUV's, both light duty vehicles and heavy duty commercial vehicles. Light duty auto lifts and car hoists, Capacities from 9,000 to 18,000 lb.
CL10series Two Post Lift
Service more vehicles and make more money with the Versymmetric® and Versymmetric® Plus CL10series 2 post lifts. Its exclusive Versymmetric® Technology provides the versatility to safely lift cars, trucks, vans and SUV's symmetrically or asymmetrically within the same service bay, within rated capacity.
CLFP9 2 Post Car Lift
The CLFP9 2 post car lift features a 10' 7/8" overall column height, making it ideal for low ceiling applications. Standard front and rear 3-stage arms provide maximum arm sweep, arm retraction and reach. The CLFP9 2 post lift will accommodate a wide variety of vehicle lift points, including short and long wheelbase and wide body imports.
SA10 Two Post Vehicle Lift
Challenger Lifts' SA10 features the ability to be configured in either the symmetric or asymmetric position dependant upon the service requirements of your shop. The SA10 features 3-stage front arms that provide maximum extension and retraction ensuring safe and reliable lifting on all vehicles within rated capacity.
E10 Two Post Vehicle Lift
The E10 two post lift features Challenger's innovative Versymmetric® Technology, providing technicians the versatility to lift vehicles both symmetrically and asymmetrically within the same service bay. This exclusive technology used in our 2 post car lifts facilitates increased efficiency and revenue potential
.
E12 Two Post Vehicle Lift
The 12,000 lb. capacity E12 two post car lift provides symmetric lifting capability, maximum room to work underneath vehicles and room to grow. Its adjustable height accommodates higher profile vehicles and provides ample headroom for day to day servicing
12000 Two Post Vehicle Lift
Whether you want to expand your fleet service capabilities, avoid downtime or just increase your bottom line, Challenger Lifts 12,000 lb. 2 post lifts are the best solution for your servicing needs. Not only does our 12000 Heavy-Duty truck lift hoist a lot, it's a lot of lift.
15000 Two Post Vehicle Lift
Avoid downtime and increase your bottom line with our 15,000 lb. two post car lift. The Challenger 15000 2 post lifts are perfect for expanding your fleet service capability and lifting heavier vehicles such as trucks and medium duty commercial vehicles
18000 Two Post Heavy Duty Lift
When you need 2 post car lifts that can handle up to 18000 lbs., Challenger 18000 two post heavy duty lifts are a great choice. Perfect for servicing heavier fleet lines. The 18000 lb. truck lift is also available with 2' column height extensions for higher profile commercial trucks and vans
Challenger Lift Accessories
Click on the Challenger Logo above for a brochure showing all of the available accessories for Challenger 2-Post Lifts.

This Website and its contents, in their entirety, are the property of Altoona Hoist and Crane. Any duplication is prohibited without written consent.
Altoona Hoist & Crane
PO Box 248, 3269 Rt-764
Duncansville, PA 16635
Ph: (814) 696-0350 (800) 246-5982
Fax: (814) 696-0370
www.altoonahoist.com